How Leading Financial Conversations Accelerates Your Career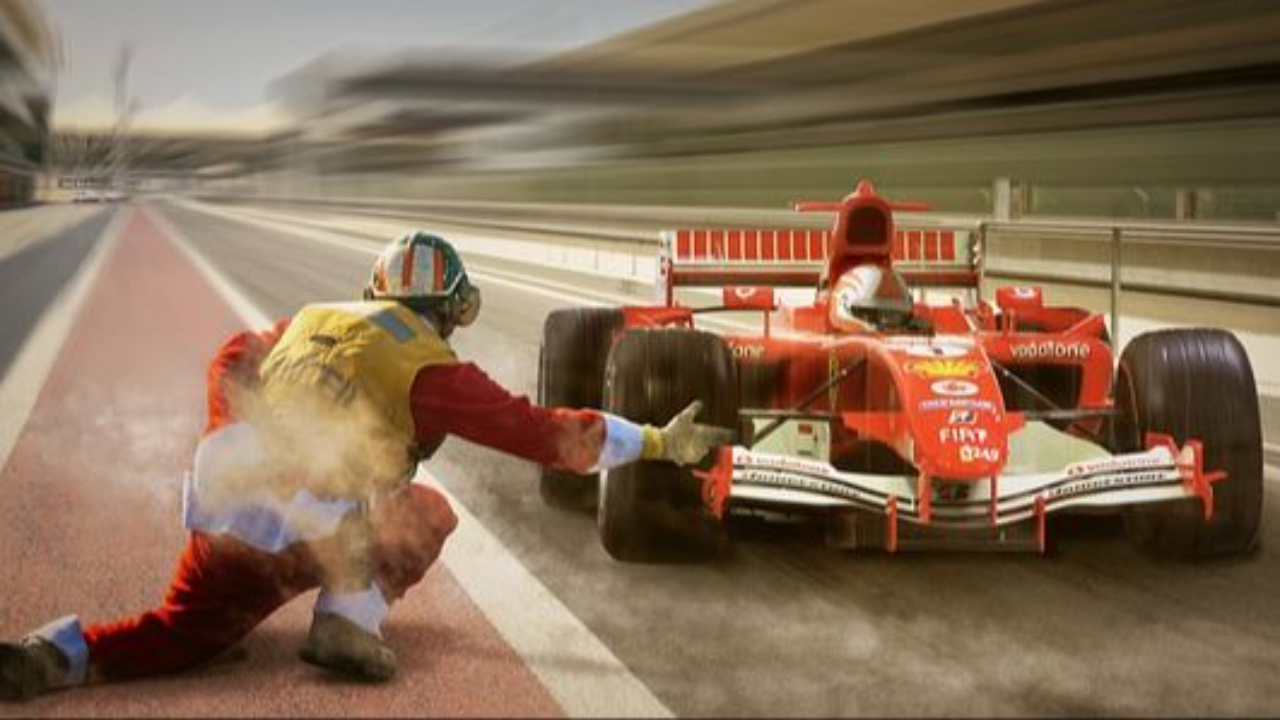 Financial Literacy and Commercial Acumen skills are the levers that ensure a company's strategy is executed to deliver long term success.
People skills get us to the starting line.
Financial and commercial acumen means we can focus and achieve the best outcomes for all stakeholders. They prepare us to make decisions with the full picture.
Imagine pulling up the starting line in the Formula One Grand Prix, racegear on, in the fanciest car on the track. Without the keys.
Imagine doing a brilliant job, but not focusing on the skills that will accelerate your career.
Research showed that women in leadership
"got higher performance ratings than men but were consistently
—and incorrectly—judged as having less leadership potential"
Kelly Shue, Professor of Finance, Yale School of Management
Is it the chicken or the egg?
Have we invested less in these critical skills?
Or is it sometimes hard to get a word in (gender deafness) and so we want to triple check ourselves before adding our opinion? Or have we spent our career leaning so heavily on our brilliant people skills that the jargon around all of the number is intimidating?
To be truly business savvy we need more women in leadership roles to demonstrate commercial acumen, to contribute and lead the financial decisions to address the challenges in the world.
Read on to get the keys to the car.
Ever wondered what to say to a key stakeholder when asked about your financial or commercial acumen? Unsure what to say because you don't really know how to articulate your financial understanding? Has your exposure, working knowledge and management against financial outcomes been limited?
In this short article, we break down barriers to show you how an effective leader, who really know this, operates, and communicates through their financial understanding.
So next time you are asked "tell me how your financial acumen and P&L management has made you a better leader?" think about whether you can check these boxes:
My financial acumen skills enable me to ask the relevant questions that get the best outcomes for the organisation.
My skill in this area helps me see the bigger picture and I know the levers to pull to move the needle in the right direction.

I lead through numbers, knowing the financials and being able to take my team on the journey through using them, differentiates my leadership and gets me the most amazing outcomes.

You can see from my time of P&L responsibility, that my financial acumen means I have made the best, timeliest decisions to move the company closer to its strategic goals.

I know from my experience that if analysis doesn't move to insight and then action, knowing how to read the financial statements is worthless – the value is in how the numbers lead me to make change.
Tick any boxes? Maybe?
So how does being financially literate, and most importantly financially active, really drive your career aspirations?
Be the person in the senior management roles who asks the relevant questions.
Confidence is key to your leadership. Knowing which questions to ask from a financial perspective is critical at the executive level. Even better, is being able to anticipate the questions and ready to answer – 'ready' means being able to answer accurately and concisely.
A long-winded story that unfolds itself whilst the teller moves in circles, sends the message that "I don't know my stuff" or "I'm not confident here". It screams "Don't trust my answer, you need to go digging". These are the messages you don't want to send if you want to accelerate your career into senior leadership positions.
When you know your way around the three primary financial statements, understand ratios, the importance of timing and you can use variance analysis to lead you to the problem, and the right questions to ask, you will get noticed (for all the right reasons).
Your skills will be highly sought after when you can bring to the fore critical insights into how the business operates, how you could potentially be more competitive in the market in the levers you could pursue to deliver industry leading results.
Keeping Your Head – it's not all about cost control (even in a crisis)
P&L management 101! If suddenly you find yourself responsible for the financial results, you need to know that there is a delicate balance between understanding the levers to pull to optimise results, and controlling expenses to the extent that everyone is too scared to move.
This is one of those skills that can derail a career once P&L responsibility is delegated to you.
Knowing how to make the good decisions, understand the vision of your decision and give confidence to your executive team, is crucial to being successful in a P&L management role, and being noticed for your skill and future career opportunities. The good news is you can learn this before you get the gig!
Your leadership will have an edge – why communicating the why is a differentiator.
Leading through numbers means communicating the "why".
The "why" is important in a few ways because it provides clarity, alignment, motivation, and engagement. It helps people understand the purpose behind an action or decision and can lead to better performance and outcomes. When you can link this to the financials and tell the story behind them, people will follow.
Truly transparent leaders are open to new ideas and approaches. They encourage experimentation and are willing to set an example and take calculated risks. This can lead to innovation and growth within the organisation as these leaders set themselves apart from their colleagues.
Leaders who choose to communicate through the numbers will be ahead of the pack in many ways – including succession planning - because the people they lead will be at another level altogether.

Help Move the Company Forward
Want to be the person who makes the boldest, most successful move? Well, when you have a full grasp of financial literacy and the mechanics (how to make things move by design and intentionally, not because you got lucky) you will be able to make swift and good decisions that will benefit all the stakeholders in the organisation.
Newsflash: the best executives make great decisions!
Great decisions are made when all the information available is synthesised, risk is weighted up in parallel and an action is taken. A decision made too late is an outcome of procrastination. Being seen to lead in, and of, the moment because you have the confidence to make key decisions will get you noticed in any organisation for all the right reasons.
Fact: Boards and CEOs know that the best business leaders know their way around the Financials
This last point is obvious: Boards and CEO's value individuals who can analyse financial data, make strategic decisions based on that data, and most importantly turn that insight and strategic thinking into real actions that will move the needle for an organisation.
Be that person who supports your CEO and earn yourself permission to accelerate through your organisation. Financial acumen is a muscle you need to exercise regularly.
If you are wasting a big opportunity right now because you have P&L accountability without the confidence or know how to be successful, then get help! You are wasting THE opportunity of your career.
The good news is you can be bad at numbers and still learn and become confident to talk to the financials.
It just takes the discipline of carving out the quiet time to learn and practice - even better if you can find a safe place to practice (that's where we come in) - and change the inner critic in your head… just do something!!
Who are we?
Brave Feminine Leadership is on a mission to inspire 100,000 women to take the next intentional step in their career. Melissa Hamilton and Kelli Hayes have been CEOs. Both have led organisation to stunning success in the marketplace, with loyal long term client relationships, highly engaged teams and delighted shareholders. Neither of them are accountants. They don't like jargon but they invested in understanding the numbers early in their careers. They are people people, who love the numbers too! They can both tell stories, run financial forecasts like no ones business and coach you to do the same.
Finance - Move to Mastery is the starting point you are looking for.
Melissa and Kelli are running their foundational masterclass "Finance - Move to Mastery on a regular basis. In 30 minutes you will get a taster of how they empower woman's leadership potential. Click here and register for waitlist to join one of the upcoming sessions.